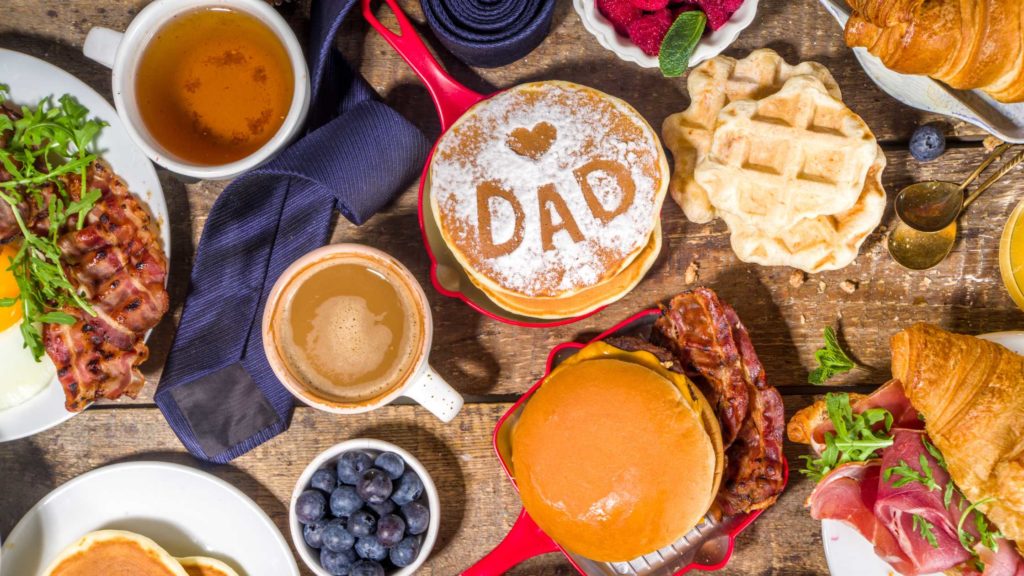 Father's Day is a day to honor and celebrate all the amazing dads out there. It's a time to show appreciation for the love, guidance, and support they provide every day. And what better way to do that than with a thoughtful gift or treat?
Luckily, Fresh Farms has a fantastic selection of gifts that are sure to bring a smile to any dad's face. From delicious snacks and beverages to unique gifts, Fresh Farms has something for every dad. In this blog post, we'll explore some of the best gift ideas from Fresh Farms that are perfect for Father's Day.
Why Fresh Farms is the Perfect Place for Father's Day
When it comes to finding the perfect gift for Father's Day, Fresh Farms checks all the boxes. Our commitment to quality and freshness in our products is second to none. We source local and sustainable ingredients for their offerings, such as fresh produce and baked goods, ensuring that every item is of the highest quality.
But what really sets us apart is our incredible variety of gift options. From gourmet snacks like artisanal cheeses and charcuterie to delicious beverages like coffee, there's something for every taste. 
So whether your dad is a foodie, a coffee connoisseur, or just enjoys the finer things in life, Fresh Farms has you covered. With our commitment to quality, sustainability, and variety, you can be sure that you'll find the perfect gift for Father's Day at Fresh Farms Grocery Store.
Father's Day Gift Ideas from Fresh Farms
Here's a list of some amazing Father's Day gift ideas that you can find at Fresh Farms:
Freshly Brewed Coffee: If your dad loves coffee, then Fresh Farms has got you covered. We offer freshly brewed coffee to start your Father's Day right!
Locally Sourced Meats and Cheeses: For the dad who loves to grill or enjoys a good charcuterie board, Fresh Farms has an impressive selection of locally sourced meats and cheeses. From juicy steaks and chicken to smoked sausages and bacon, there's something for every meat lover. Pair it with some artisanal cheese, crackers, and wine for the ultimate charcuterie experience.
Freshly Baked Bread and Pastries: We also have an excellent bakery section where you can find all sorts of freshly baked bread and pastries. Get your dad his favorite croissant, bagel, or muffin, or surprise him with something new like a savory danish or a sweet fruit tart.
Chocolates and Other Sweets: If your dad has a sweet tooth, then Fresh Farms has plenty of options to satisfy his cravings. From gourmet chocolates and truffles to cookies and other treats, you'll find something to suit every taste.
International Foods: We offer a variety of international foods that your dad may love to try. From exotic spices and sauces to pasta and noodles from around the world, you can create a unique and flavorful gift basket for your dad to enjoy.
These are just a few of the many fantastic Father's Day gift ideas available at Fresh Farms. With their commitment to quality and variety, you're sure to find something that your dad will love.
Tips for Celebrating Father's Day
Celebrating Father's Day is a great opportunity to show your dad how much you care and appreciate him. Here are some of the best ways to make the most out of Father's Day:
Plan a Special Meal or Picnic: Father's Day is the perfect occasion to plan a special meal or picnic with your dad. Visit Fresh Farms and select some of his favorite foods and drinks to create a memorable feast. Whether you're grilling up some steaks or laying out a fancy charcuterie board, we have everything you need to make it a day to remember.
Pair Gifts with Food or Drinks: Pairing gifts with food or drinks is an excellent way to elevate the Father's Day experience. For example, you could surprise your dad with a tea and pastry breakfast featuring his favorite blend of tea and freshly baked pastries. Alternatively, you could pack a picnic basket with wine, cheese, and other gourmet snacks for a romantic outdoor adventure.
Ask Staff for Recommendations: If you're not sure what to pair with your gifts or need recommendations on the best seasonal specials or promotions, don't hesitate to ask the staff at Fresh Farms. They are knowledgeable about their products and can help you find the perfect gift and food pairing for your dad.
In conclusion, celebrating Father's Day is a great way to show appreciation for the important role that fathers play in our lives. It's an opportunity to spend quality time with them and express gratitude for all their love, support, and guidance. 
And what better way to make this day special than by visiting Fresh Farms to choose the best fresh gifts and treats? With a wide range of high-quality and sustainable products, we  have something for every dad. So, if you want to celebrate Father's Day in style, head over to Fresh Farms and create unforgettable memories with your dad!