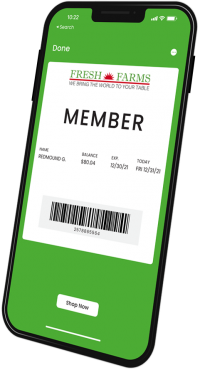 Download our mobile app
today for exclusive savings and rewards!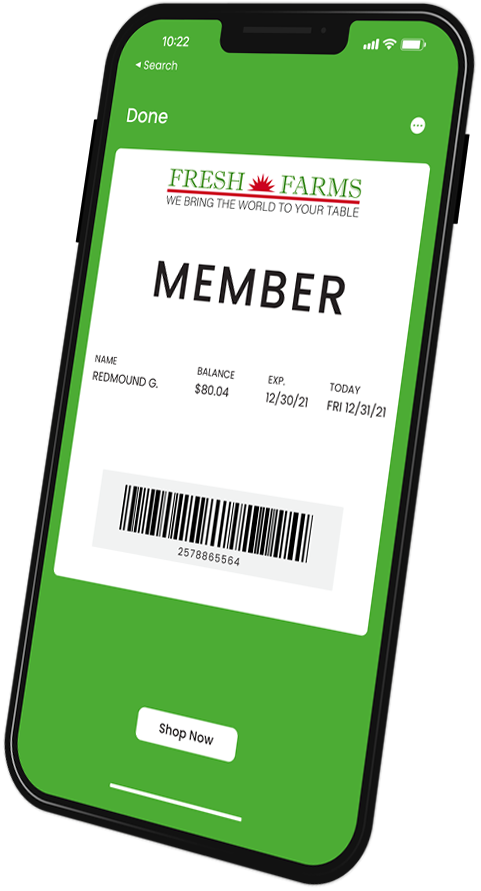 Exclusive coupons that can only be
found on our app!

Find your local store and view where you can shop all
in one place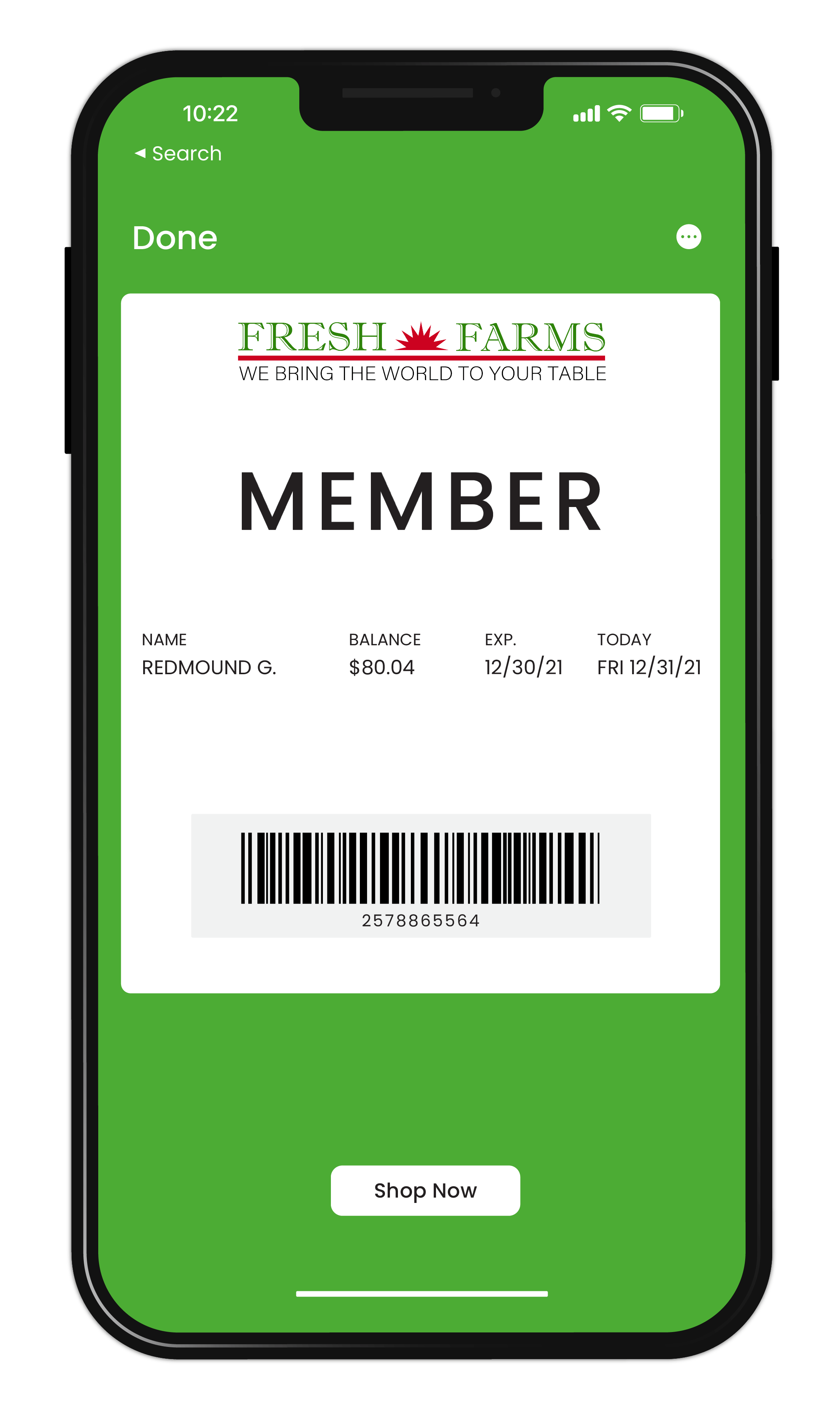 Don't miss out on our weekly specials
with our mobile app

The more you shop the more you earn on
Fresh Farms app!
The ins and outs of what you need to know about
Fresh Farm's mobile app below
Yes Fresh Farm's App is free to download!
Using Fresh Farm's mobile app will allow you to be notified on our latest deals as well as saving more each time you shop!
Fresh Farm's app is available for use at 3 of our locations. Our Devon location is currently not